Recently, I've been seeing pins everywhere! You can stick a pin on a bag, a jacket, a collar, or anywhere, really. (Note: Would not recommend pinning a button through a book, even if the novel  is disappointing.) I've started collecting pins (thanks to my friends Charlotte  and Lola  for inspiring me!) and putting them on my bags.
Since school is about to start and you may have bags of your own to decorate, I've rounded up 20 pins with bookworm and writer themes. Since enamel pins are pretty expensive, I've also included some cheaper buttons. Click on the picture to go to the website and learn more about each pin!
(None of this is sponsored, I just have way too much free time.)
If You're On A Budget
1. Advice That I Take Metaphorically, But Hemingway Probs Took Literally Pin
Okay, so no one actually thinks he said this anymore, but the figurative advice stands.
2. This Isn't My House So I Feel Like A Traitor But It's Still Cute So Here's One For My Gryffindors Pin
Just kidding. This one's for the brave!
3. If You Don't Buy These, You'll Be Killed, Or Worse, Expelled Pin
I admit it would be awkward to wear the muggle pin and the death mark at once, but hey, it's the thought that counts, right?
4. Wear Your Literary Pride On Your Pin Pin
I already own the 'well-read woman' pin, and it's awesome.
5. Things My Friends Are Tired Of Hearing Me Say Pin
If I mention how big my to be read pile is again, they may no longer be my friends. Oops.
6. Solemnly Swear You're Up To No Good Pin
These pins have fun Harry Potter sayings and signs on them.
7. My Absolute Literary Faves Pin
Tag yourself. I'm Jane Austen.
8. I Wish My Stack Of Books To Read Was This Short Pin
Didn't I mention my friends disowning me because I keep complaining about how much I have to read?
9. So You Can Be An Aesthetic Book Snob Pin
It's a totally acceptable level of snootiness to brag about the fact that you read that difficult classic novel, or read the book before it was turned into a movie. And obviously, the book's better than the movie.
10. Here Are Some Lit(erary) Pins
Speaking of the 'I love my bookstore' pin, check out your local bookshop and see if they have any pins for sale! You should always support your local bookstore.
If You're In The Mood To Treat Yourself:
1. Because the Sword Is a Weakling Pin
I HAVE THIS PIN AND IT'S MY FAVORITE THING EVER.
2. Book That I Should Actually Read But I Keep Putting It Off Because I'm Not Ready To Realize All That I'm Doing Wrong Pin
I admit it, I haven't read the Elements of Style. As soon as I finish writing this post, I'll go read it. Promise.
3. "We're Not Bookworms, We're Book WRYMS" Pin

Because dragons > worms.
4. The Best Book Squad Ever Pin
I just finished Virginia Woolf's "A Room Of One's One," and it's so fantastic. You should read all these authors.
5. Bookworms Trying To Sound Ironically Cool Pin
When I was in third grade, I owned a shirt with a picture of an Oregon Trail Wagon that said, "This is how I roll." If you can't tell, I haven't gotten much cooler since then.
6. When Cupid Accidentally Made You Love Books Instead Of Actual People Pin
Uh, not that I speak from personal experience….whoops.
7. What I Wish My Fave Authors Gave Us Pin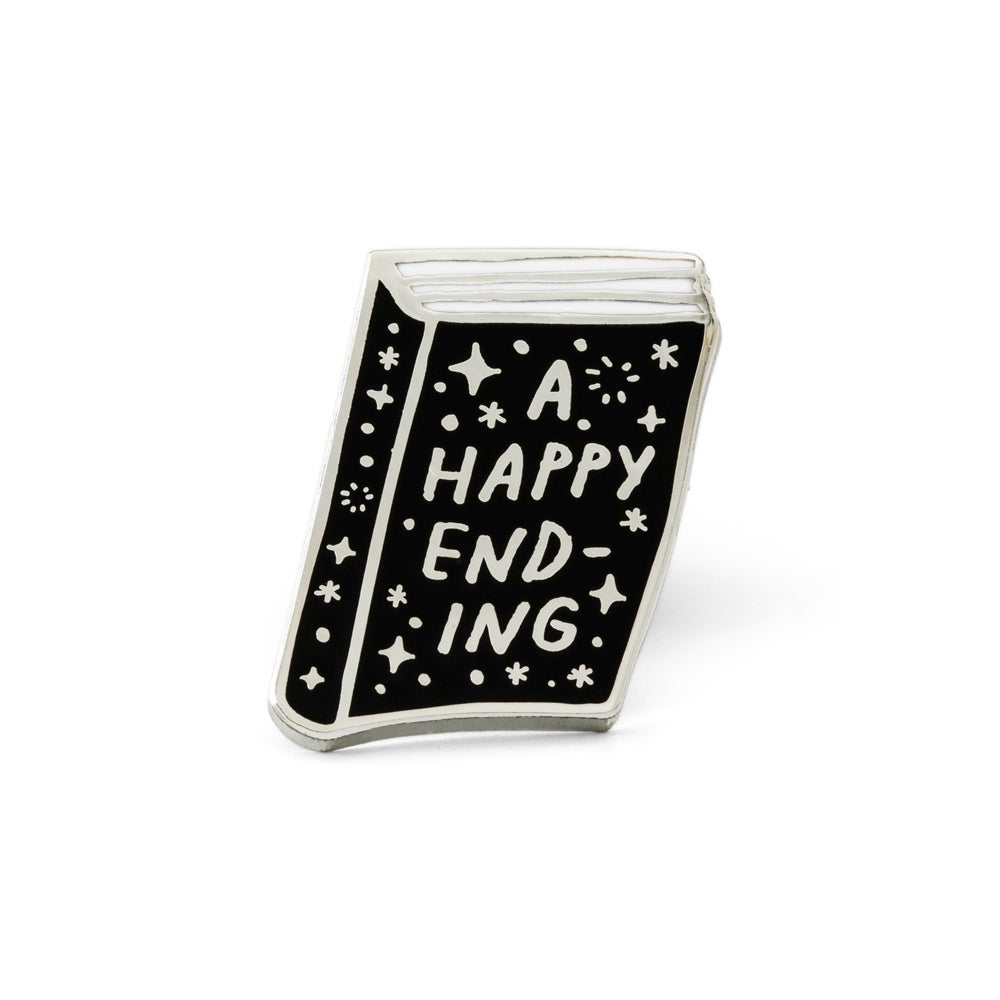 @ a certain YA dystopian series that I won't name, and also, most of literary fiction, because apparently adults don't like reading happy things.
8. That's So Raven Pin
Quoth the Raven: "Pins-galore!"
9. Typewriter That I wish I Owned Pin
I can't complain though, because I already own two typewriters! Do any of you own typewriters? Their impracticality is so charming.
10. Because Our Only Friends Are Imaginary Pin
Because all of my friends left me after I complained about my reading pile.
Thanks for reading my post! What do you think of the pin trend? Do you own any? Have your friends abandoned you because of your bookish complaining? Let me know in the comments below! Until next time, you can find me on Pinterest or Instagram.