Hey everybody! I'm officially back from Miami, where I was participating in National YoungArts week. I had the chance to take classes with INCREDIBLE master teachers and panel members. I also got to read a two minute excerpt from my short story, Locations. Once that video is posted, I'll share it with all of you. ❤
I've been hard at work revamping the third draft of my book. Because I'm constantly creating new documents for different sections, I think I've written the words The Space We Take too many times to count. I'm probably muttering Space in my sleep. Long story short: it made me think a lot about titles. It's so weird how less than ten words come to represent more than 80,000 words, isn't it? A title really becomes an identity. I've gathered up some of my fave titles to share (and steal ideas from, because that's what writers do.)
1. Catalog of Unabashed Gratitude
Okay, a lot of what I write is sad. And a lot of what I read is sad. And a lot of the news is sad, and a lot of events are sad, and what I'm trying to say is, Ross Gay is the hero we need but don't deserve. Catalog of Unabashed Gratitude makes me smile. There are sad moments, sure, but this poetry collection knows joy. Even the title wears the happiness like a crown.
2. The Storied Life of A.J. Fikry
Omg, get it? Storied, because it's about his life story, but also because he owns a bookstore? No? Just go read this, it's one of my all-time favorites.
3. Her Body And Other Parties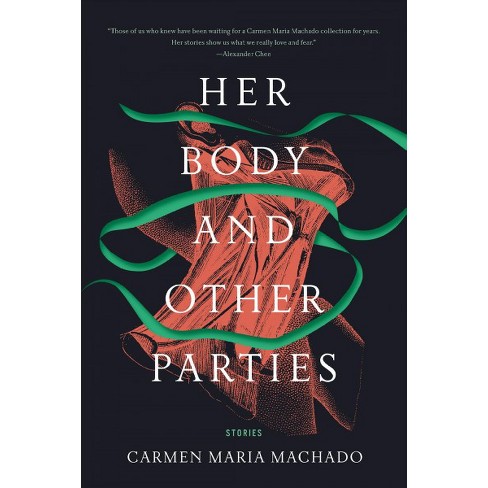 UGH. So if you read my yearly wrap up post, you'll have noticed that this book was one of my faves. This title matches the book in terms of sheer excellence, percentage in which it makes me want to unleash female rage (100%), and inspiration it's given my writing. UGH. READ THIS.
4. Is Everyone Hanging Out Without Me? (and Other Concerns)
Wow, didn't know a title could transport me right back to my 6th grade formal. But no, despite the trauma, this title (and the book) is as funny as Mindy Kaling is. Which is very funny.
5. Speak
So, most of the titles on this list have a lot of words in them. That makes sense. When you have more words, you have more space to make a joke or set up tension. But Speak only needs one word to introduce it's heartbreaking premise. This book, more poignant then ever in the aftermath of #MeToo, should be on required reading lists everywhere. (Side note: Shout, Laurie Halse Anderson's poem memoir follow-up to Speak, is one of my most anticipated reads of 2019!)
6. The Curious Incident of the Dog in the Night-Time
A brilliant title for a brilliant book. This title is so smart, because it immediately lets us know what's going to kickstart the action. I literally took notes in my writer's notebook when I read this title.
7. Yaqui Delgado Wants to Kick Your Ass
Talk about a title that makes you want to figure out what happens next. Why is she after my ass? Do I want to kick her ass? The questions are endless. Another inciting incident title.
8. And Then There Were None
Here's a not so fun fact: And Then There Were None was not always the title of Agatha Christie's classic. This book was originally published in Britain Ten Little N-Words, though as you might imagine, the cover had the actual n-word written on it. This was quickly (and rightfully) deemed racist and offensive, so it was changed to Ten Little Indians, which was still somewhat racist and offensive. Finally, the book was dubbed And Then There Were None, which is a vastly superior title, though don't we all just wish it had started that way.
9. The Girl Who Saved the King of Sweden
Don't you love titles that have entire plots crammed into them? I know I do. Someone with the name Jonas Jonasson should be well aware of the importance of a catchy title, and he's mastered the art. (Jonasson is also the author of The Hundred-Year-Old Man Who Climbed Out of the Window and Disappeared.) I bought this book for title alone, but it turned out the story was brilliant too!
10. Men Explain Things To Me
Before there was mansplaining, there was "Men Explain Things to Me." I had no idea that five words could contain the bitterness of hundreds of years of dismissal and oppression, but here we are. Language is great, isn't it?
Thanks so much for reading. What's the title of your WIP? Do you have any fave titles? Let me know in the comments! Until next time, you can find me on Pinterest , Etsy, and Instagram.